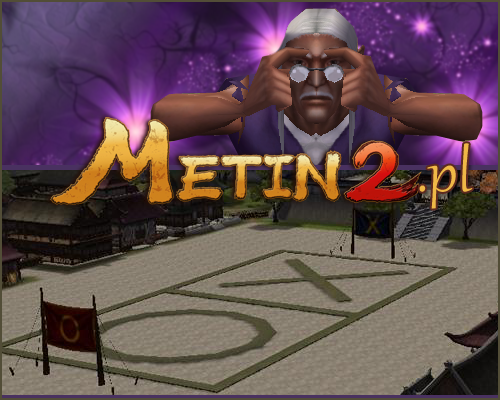 Drodzy Gracze!
W dniach
06- 09 marca 2017r.
z okazji
Dnia Kobiet
na wszystkich serwerach przeprowadzimy
KONKURS OX pt. Co wiemy o kobietach..
.
Informację odnośnie dokładnej godziny organizacji eventu na Waszym serwerze znajdziecie w
Kalendarzu eventów
.
Co to jest Konkurs OX i na czym polega ta zabawa?
Najważniejsze informacje o Konkursie OX można znaleźć tutaj: wiki.metin2.pl/index.php/Konkurs_OX

Ile będzie rund OX ?
Planujemy przeprowadzić po jednej rundzie konkursu OX dla każdej grupy poziomowej.

Konkurs OX organizowany będzie dla poszczególnych grup poziomowych:


30-60

61-90 dla 3 najlepszych graczy nagroda w formie Amulet Boga Smoków

91-120 dla 15 najlepszych graczy nagroda w postaci ZUA ( nowość !! )

Przypominamy!
Zakładanie dla celów konkursu OX postaci z nickami:
konkursOX
i tym podobne, będzie traktowane jak podszywanie się pod Zespół Metin2 i może doprowadzić do
blokady konta w grze
.
Terminy przeprowadzenia eventu na poszczególnych serwerach:
Negros -08.03.2018r., godz.18:00
Samos -07/03/2018, godz. 20:00
Etolin - 06.03.2018 godz 20:00
Andros - 07.03.2018 godz 17:30
Wetar - 07.03.2018 godz. 19:00
Diumar - 09.03.2018 godz. 19:00
Tortuga - [30-60] 07.03.2018, [61-90] 08.03.2018, [91-120] 09.03.2018, 3 dni o godz. 21:15
Tasmania - 08.03.2018 START o godz. 19:00 - dla wszystkich trzech grup levelovych. Po zakończeniu jednej rundy rozpoczynamy kolejną dla następnego przedziału levelowego.

Sprawdź również
Kalendarz eventów
The post was edited 6 times, last by Zoran ().